Butterfly Love provides comprehensive services in several domains. We offer Business/Life Coaching, Youth Services, and Couples & Relationship Counseling as well as advocacy services.
By uniquely engaging with our clients, we are able to guide them through their challenges. We offer this guidance through communication, parent engagement, and helping to manage the stress of violence and trauma in the community. We provide support in a myriad of ways to individuals who are seeking support in obtaining personal and professional success.
Empower
We use innovative, creative conversations about building your inner wellness to help you realize your full potential. We seek to help identify and eliminate barriers within your personal and business interactions.
Educate
We educate through conversations and workshops. We endeavor to equip people with the life skills to become productive members of society and the cultural competency to apply them appropriately.
Develop
We guide you on a journey to becoming your best self by helping you to be transparent enough to confront your challenges and grow from them.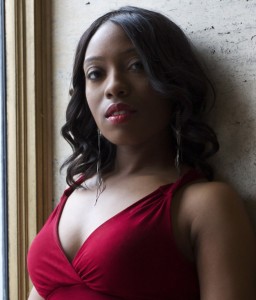 Carmen is a singer, actress, model and artist as well as a proud Philly native. From MTV's True Life to NBC 10's Do No Harm, from theater stages to some of the premiere corporate events in the city, Carmen has had the opportunity to appear on some of the most notable stages in the Tri-State area and beyond. Pulling from all these experiences, Carmen collaborates with Ms. May to bring SEX-Esteem to life. Get more information about Carmen or book her for an event.
Dr. Walls is the owner and founder of the G.R.E.A.T.E.S.T. Counseling & Consulting, located in Philadelphia, PA. She is the author of The G.R.E.A.T.E.S.T. Soul Journey (2009) and Live By The Spirit: Inspired Thoughts Volume 1 (2015). She is also the host of her Internet radio and YouTube shows, Dr. Walls & Friends. She is a psychodynamically trained and systems-oriented doctor of Clinical Psychology. She counsels, consults, coaches, teaches, and delivers interactive seminars and motivational speeches. She researches and develops strategic plans, programs, and curriculum for a wide range of civic, educational, healthcare, and business enterprises. Dr. Walls enjoys traveling domestically and internationally, embracing and facilitating cross-cultural exchanges, incorporating a holistic perspective in the development of leaders, mentoring young people, students, and rising business and social science professionals. Dr. Walls especially enjoys helping people learn how to live their G.R.E.A.T.E.S.T. life!